Bienvenidos a ReproMed Fertility Center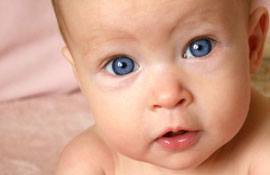 Having children and starting a family can be one of the most joyous times of your life. However, if you are experiencing difficulty, it can also be one of the most disappointing. The good news is that Dr. Anil Pinto at ReproMed Fertility Center can help. At our leading fertility center in Dallas and the DFW Metroplex, patients have access to an experienced, knowledgeable, and compassionate reproductive health specialist. Dr. Anil and his dedicated team will effectively diagnose any issues that are preventing you from conceiving naturally, and then will map out a treatment plan best suited for your individual needs. Your goals become our goals and we want nothing more than to help you achieve them. We invite you to continue reading to learn more about our Dallas fertility center, and then please contact us to schedule a consultation today.
Our Practice
Many individuals have trouble understanding the complexities of infertility. At ReproMed Fertility Center in Dallas, we are able to help make sense of this difficult situation. We carefully explain diagnosis and treatment options in detail, so patients leave with no questions unanswered. Once a patient knows that there are solutions and that there is hope, anxieties or frustrations tend to melt away. Dr. Pinto and his staff strive to provide a confidential, understanding environment where they will personally talk to you about your unique reproductive health needs and concerns. By working together, Dr. Pinto wants to help you make the decisions that are right for you.
State of the Art Fertility Lab
American Reproductive Center (ARC) Laboratory is a state-of-the-art facility providing patients and medical professionals with a wide variety of fertility treatments and outstanding pregnancy rates. We are passionate about providing access to these cutting edge technologies to patients in North Texas, and beyond, under the safety of a fully equipped and staffed surgical center.
Financing
We make it easy for patients to get the help necessary for starting a family. We offer various financing options to coincide with each patient's specific financial situation. We also work closely with multiple insurance companies to make the process of obtaining coverage much easier. For more information, contact our Dallas, McKinney, Grapevine, Rockwall or Tyler fertility centers today.